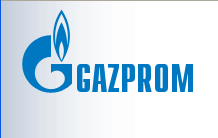 Name: Gazprom
Based in: Russia
Gazprom is the largest extractor of natural gas in the world and one of the world's largest companies.
Its name is a contraction of the Russian words Gazovaya Promyshlennost (Russian: газовая промышленность - gas industry). Gazprom has headquarters in Moscow.
Fields in Iraq:
Granted by the Ministry of Oil (Baghdad): Badra
Granted by the Kurdistan Regional Government (Erbil): Garmian, Shakal
From the company's website:
In late 2009 a consortium of Gazprom Neft, Kogas (Korea), Petronas (Malaysia) and TPAO (Turkey) was pronounced the winner of the Iraqi Government tender for the development of the Badra field located in the Wasit Province located in the eastern part of the country.
Gazprom Neft, as the project operator, holds a 30 per cent stake in the project, Kogas – 22.5 per cent, Petronas – 15 per cent and TPAO – 7.5 per cent. The Iraqi government represented in the project by the Iraqi Oil Exploration Company holds a 25 per cent stake.
In February 2012 Gazprom Neft received approval from the Iraqi Government to enter into the engineering, procurement and construction (EPC) agreement to build a central oil gathering and processing facility at Badra.
For latest news on this company's activities in Iraq please click here.
A full list of International Oil Companies (IOCs) operating in Iraq under licences granted by the Ministry of Oil in Baghdad can be found here.