Iraq Business News is always delighted to bring you the latest exciting new developments from Iraq, and it's refreshing to see that the country's building boom is being carefully planned and tastefully designed.
Many new architectural projects in Iraq can be credited to Dewan Architects & Engineers, founded by Iraqi-born Mohamed Al Assam in 1984. Headquartered in Abu Dhabi, the company opened an office in Baghdad in 2003.
Kadhimiya, Baghdad
In early 2010, Dewan won the first prize in the competition to develop the area surrounding the Holy Shrines in Kadhimiya, Baghdad.
This mix of historic and adapted modern structures, combined with appropriate landscaping, is intended to provide a fresh social, environmental and economic stimulus to its surroundings.
Dewan has recently been working with the various stakeholders to refine the plan and gather new ideas.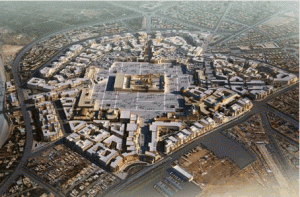 Rotana Hotel, Baghdad
Due to open in 2012, the new 250-room Rotana Hotel in Baghdad's Green Zone is planned to be Iraq's first truly 5-star hotel.
When complete, it is poised to be the unofficial destination of choice for affluent visitors, dignitaries and heads of state.
Karbala Hotel
Dewan has recently been awarded the contract for a major new hotel in Karbala.
Located in the old downtown area of the city, the Karbala Hotel will have stunning views over the Holy Shrines, a prestigious site that is envisaged to be a focus for religious tourism.
The Range Hotel, Karbala
In January 2010, Dewan was appointed as lead architects and consultants to another major new hotel development in Karbala.
The Range Hotel will feature a 12-storey hotel apartment complex, comprised of studio and one and two-bedroom units. The Development, with a total area in excess of 72,000 square metres, will include more than 650 apartment units and facilities, and will offer a serene and secure setting with 24-hour security in and around the development.
It is ideally located in the heart of the Holy City of Karbala, less than 1 kilometre away from the shrines most frequented by religious visitors.
Najaf City Council HQ
Located to the north-east of the Old City of Najaf, the City Council Headquarters will include a five-floor administrative area and a conference hall.
The project is a subtle blend of Islamic and contemporary architectures styles.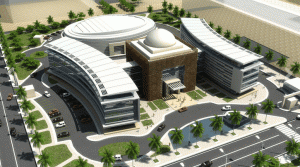 With Iraq's oil revenue set to increase dramatically over the coming years, we can look forward to seeing more high-profile and top-quality developments in both the public and private sectors.