Joe Anis, President and CEO of GE's Power Services business in the Middle East and Africa, said:
"This agreement highlights GE's long-term commitment to Iraq and is a testament to the trust our customers have in our ability to execute.
"The introduction of Predix and the Digital Twin, as part of the multiyear agreement for the Basmaya Power Plant, marks a new shift in the industry by maximizing the distinctive value that digital technologies offer to enhance the power plant's operational efficiency."
In addition to extending the entire breadth of operations, maintenance and services support to the power plant, the deal also marks the first time that GE will bring its advanced digital industrial solutions for the power sector to Iraq. Powered by Predix, GE's advanced cloud-based operating system built exclusively for industry, GE's Asset Performance Management (APM) software application will draw data to monitor, analyze, enhance and predict equipment health. APM's anomaly detection capability helps predict outages before they happen, improving power plant reliability, optimizing just-in-time maintenance and reducing plant downtime.
With three offices in Iraq — in Baghdad, Erbil and the southern oil and gas hub of Basra — GE continues to deliver its latest technology and expertise to local customers. Over 130 GE turbines are in operation in the country apart from ongoing agreements to support power generation plants across Iraq.
GE has supplied the Iraqi MOE with 56 more gas turbines for various projects, which generate about 7,600 MW to support the expansion of the country's energy infrastructure and help drive future economic growth. Earlier this year, GE also signed the "Power Up Plan" agreement with the MOE to bring a set of solutions, including upgrades and maintenance projects, to strengthen productivity and efficiency levels across various power plants in Iraq
GE has over 40 years of presence in Iraq and supports the country's infrastructure needs in power generation, oil and gas, water processing, aviation and healthcare, through the company's diversified multi-business solutions and local presence.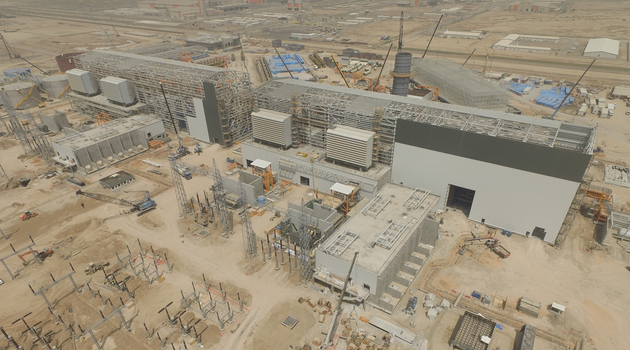 (Source: GE)