During his visit to Washington this week, Prime Minister Haider al-Abadi received the Chairman and CEO of Occidental Petroleum, Mr. Steve Chazen, and the Chairman and CEO of ExxonMobil, Mr. Rex Tillerson, in separate meetings.
Both chairmen discussed the progress in oil production in Iraq, and thanked the Prime Minister for the security and stability in the Basra region, which has positively affected their operation.
They also discussed the removal of obstacles to achieving higher production volumes.
(Source: Office of the Prime Minister)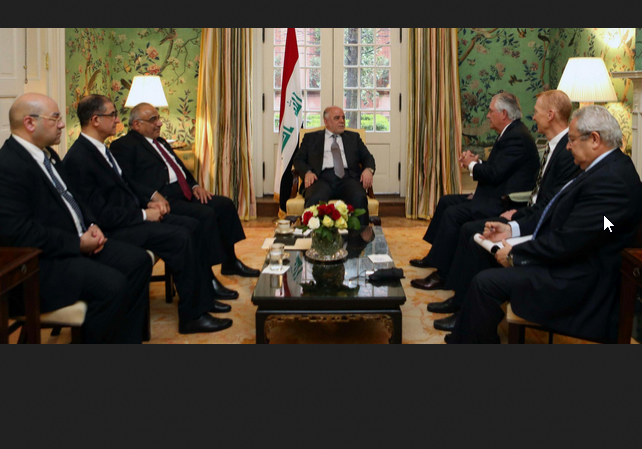 Deprecated: related_posts is deprecated since version 5.12.0! Use yarpp_related instead. in /srv/users/ibn/apps/ibn/public/wp-includes/functions.php on line 5211